Agile working - What does "agile" actually mean ?
Agile working or an agile work organisation aims at maximum flexibility of companies while at the same time improving employee satisfaction. According to a study by Borisgloger Consulting, more than 80 % of managers rate agile methods as particularly positive.
Agile ways of working - how companies increase their flexibility
Ever faster changing markets and an increasing complexity of economic events require an increase in business efficiency and increased reaction speeds.
However, the classic top-down approach to managing companies limits their ability to adapt to a dynamically changing market environment. Companies that give their employees more responsibility and allow them greater freedom of action tap into previously untapped creativity and innovation potential.
Agile working in the company leads to accelerated decision-making. This clears the way for increased dynamism in product development, the optimisation of work processes and an improvement in customer satisfaction. Last but not least, the management shows appreciation towards the self-organised teams by expanding the scope for action.
The concept of agile working promises significant increases in efficiency, improved customer loyalty and higher employee motivation.
Where does the word "agile" come from?
The term "agile" goes back to the Latin "agilis" ("active, mobile") and the verb "agere" ("to make, do, act").
In economic contexts, "agility" refers to a company's ability to adapt quickly and flexibly to the continuously changing circumstances inside and outside a company.
"Agility" refers to a skill and ability, a behaviour or a mindset.
As a capability, agility describes a potential for action.
Agility as a skill encompasses ability and actual application.
Agile behaviour is expressed through actions directed towards the outside world.
"Mindset" refers to a state of mind, way of thinking or mentality.
The origins of agile working practices
The beginning of the "agile movement" is dated February 2001. At that time, 17 software developers met in the US state of Utah to discuss the development of more flexible working methods in companies. The participants of this meeting of the digital economy developed a "Manifesto for Agile Software Development" ("Agile Manifesto"), which describes the working methods of agile teams in four guiding principles and 12 principles. (The principles of agile working methods are now also practised by companies outside the software industry).
The Agile Manifesto is based, among other things, on the agility concept developed by the US sociologist Talcott Parsons in the mid-20th century. Parsons had established that agility is of decisive importance in stabilising social systems.
Some characteristics of agile methods such as team orientation and flexibility are not fundamentally new for companies. However, against the backdrop of information technology, digitalisation and globalisation shaping today's economy, agile ways of working take on a highly topical significance and a special weight in the implementation of corporate strategies.
The intention of agile working methods
In view of the ever shorter product and innovation cycles (also due to digital technologies), only those companies that significantly reduce their reaction times will survive on the market in the long term.
Agile methods aim to improve the adaptability of companies - against the backdrop of megatrends such as new work, digitalisation, globalisation and demographic change. Agility is seen by many advocates as a "magic formula" for accelerated decision-making, innovative ideas and higher employee satisfaction.
Agile working methods correspond with flat hierarchies and communicative openness between the different departments of a company. Self-organised employees make all essential decisions independently. In doing so, they are guided by the company's mission statement, defined missions and agreed goals.
Principles of agile working methods
A company structured according to agile methods consists of self-organised teams that align themselves with a common corporate mission statement.
People and interactions are given priority over processes and tools.
The focus is more on the product. Documentation is reduced to the absolutely necessary.
Customer benefit is at the centre of all considerations. Cooperation with customers (also through involvement in product development) has priority over long contract negotiations.
Responsiveness to change is more important for an agile organisation than implementing rigid plans.
Advantage of agile working methods compared to classical work organisation
Agile ways of working are replacing the "mechanistic" counter-concept, which involves detailed definition and repetition of work processes and long-term plans.
Traditional top-down organisations have proven to be fit for purpose in managing existing business, but top-down control hardly meets the demands for flexibility that arise from rapid market changes.
The most important elements of agile working methods
Agile working goes hand in hand with certain forms of work organisation, cooperation and planning. In addition, agile working requires a special orientation of the corporate culture.
An agile team consists of up to a maximum of ten employees. Limiting the number of self-organised employees ensures sufficiently direct and intensive communication. Self-organised teams can work together permanently or for a limited period of time.
Self-organised employees make all major decisions independently. In doing so, they are guided by the corporate mission statement, defined missions and agreed goals.
The team decides on the appropriate distribution of work, clears obstacles together and makes continuous improvements.
The team also independently monitors the results of the work.
Given the extensive self-organisation of agile teams, each team member must have a high sense of responsibility.
Successful co-design within self-organised teams requires voluntariness on the part of each individual. Participation in an agile team requires identification with agile work and enthusiasm for the team's goals.
The communication of self-organised team
Regular check-ins strengthen the frequency of communication, ensure a regular exchange of insights within the teams and serve to link goals and tasks.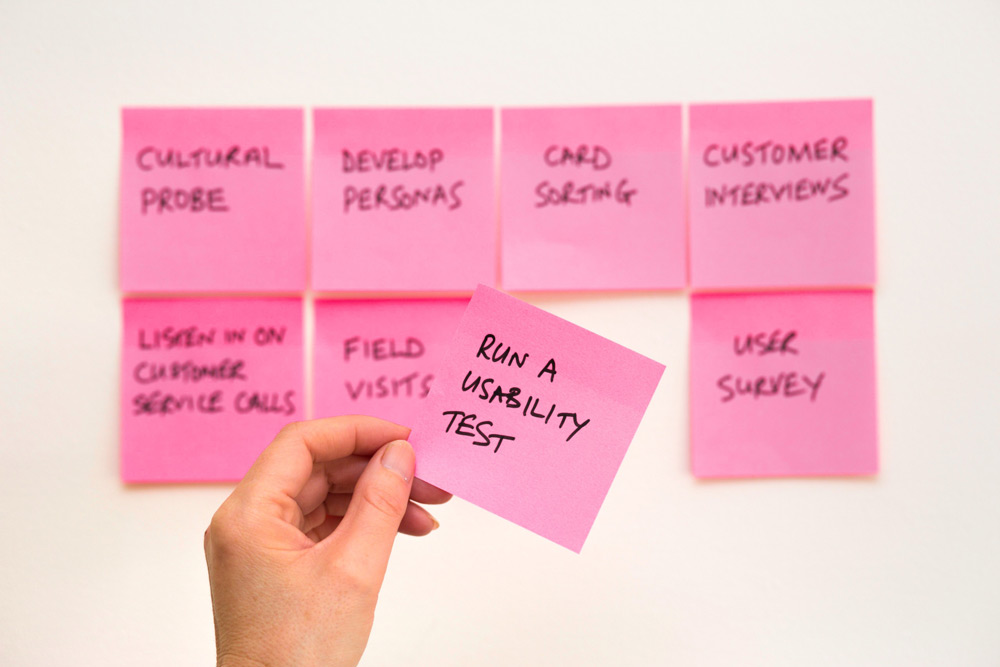 The retrospectives, which take place at least quarterly, promote internal communication as well as team processes and support the company in adapting to changing market requirements. However, agile working methods also include cross-team and cross-departmental communication.
Agility should create value. Every task aims at a concrete value contribution. The interests of companies and customers flow into the work of agile teams in a balanced way.
Involving clients in teamwork
Involving customers at an early stage of product development allows for an earlier and more accurate analysis of customer needs.
Step-by-step approach to planning
Agile planning involves a step-by-step development of goals and implementation steps derived from them. Overly long-term plans do not fit into a fast-moving market environment.
Accordingly, the planning of the individual agile teams is also done continuously and step by step. The current plan only extends to the end of a time interval of several weeks at the most.
Structures: changed distribution of tasks between management and agile teams
In an agile work organisation, significant parts of the responsibility are shifted from management to the agile teams working independently.
While the management continues to define the company's mission and strategy, the agile teams determine the operational approach. The teams determine how to achieve the company's strategic goals on the basis of their greater proximity to the market and customers(bottom-up planning).
The role of management is changing from guidance and control to encouragement and support of staff.
Clear guidelines and goals take the place of small-scale planning.
The necessary culture of trust for agile working
A "culture of allowing failure" (culture of trust) gives team members a sense of security. Employees are encouraged to express innovative thoughts - without having to expect negative sanctions if an idea turns out to be unsuitable in retrospect.
The existence of a culture of trust forms one of the essential prerequisites for successful work of self-organising teams. Trust promotes the ability to change quickly when parameters change within or outside the organisation.
Any cultural change that may be required presupposes that the culture of trust is supported and lived by all hierarchical levels of a company.
Agile organisation and corporate strategy
An agile approach includes an agile strategy at the enterprise level.
Thebasis of such a strategy is a vision that takes into account the specifics of the respective company (for example, its products and services).
From such a company-specific vision, missions, strategies or operational roadmaps are derived that serve as guidelines for action for the members of agile teams.
Risks: What can jeopardise the success of self-organised teams?
Different aptitude for the agile way of working
Agile working is not equally suitable for all employees.
Agile working methods demand a high level of professional and personal competences from all team members. Self-organised employees must be able and willing to work independently, to make far-reaching decisions in line with the company's requirements and to continuously develop. Some employees, however, are already completely satisfied with the best possible fulfilment of received requirements.
Only employees with a mature personality can meet the requirements of an agile team. However, while younger employees are still in the process of maturing, older employees are more mature, but often no longer "agile" to the extent required.
In addition, agile activity requires a strong team orientation.
Agile methods: not very useful with necessarily detailed specifications
The concept of agile working is less suitable for production departments where it is precisely defined which employee carries out which activity in detail.
Frictionless leap from top-down to bottom-up?
Many companies have been moving away from bottom-up approaches for many years. Most companies are managed according to the top-down principle. Not infrequently, a rigid "implementation culture" was created that hardly allowed even constructively intended contradictions on the part of the employees and sometimes even sanctioned them rigorously.
Companies have often removed competences from their employees under the top-down principle. Instead, a multitude of rules and detailed control mechanisms were introduced.
The reversal of a top-down to a bottom-up organisation should take place gradually in order to limit the risks associated with such a transformation. The necessary building of a sometimes limited basis of trust requires above all a fundamental rethinking on the part of the leaders - especially in management.
Without such a change in thinking, critics point out, the introduction of agile teams could turn out to be nothing more than an extreme form of "selection of the best with turbo-capitalist thinking".
Even with the most extensive introduction of an agile work organisation, hierarchical organisational elements remain. The final decision-making right, and thus power in the traditional sense, therefore remains with the company management.
Under what conditions can agile work work?
The first agile team of a company should not be entrusted with overly complex issues in order to ensure the success of a pilot project.
A common understanding among team members about agile work in the team lays the foundations for team success. Within the framework of a kick-off workshop, obstacles on the way to the goal can be identified and solutions developed.
An important key to the success of an agile team is a regular communicative exchange between the team members. Tasks and progress of the agile team can be visualised on a presentation wall.
A continuous change of the team composition contributes to new thought-provoking impulses and to maintaining the innovative power of a team.
Various measures support the success of agile working:
In-house trained or external agile coaches support the employees of the agile teams.
Training measures for agile teams, workshops or e-learning support are also helpful.
By involving the agile team in the selection of new employees, collaboration within the team is promoted.
Companies operating outside the software industry also report positive experiences with the agile working method. Self-organised teams are successfully used in the following areas, for example: Marketing and sales, product development, human resources and IT.
Successful methods of agile working
An introduction to Scrum & Kanban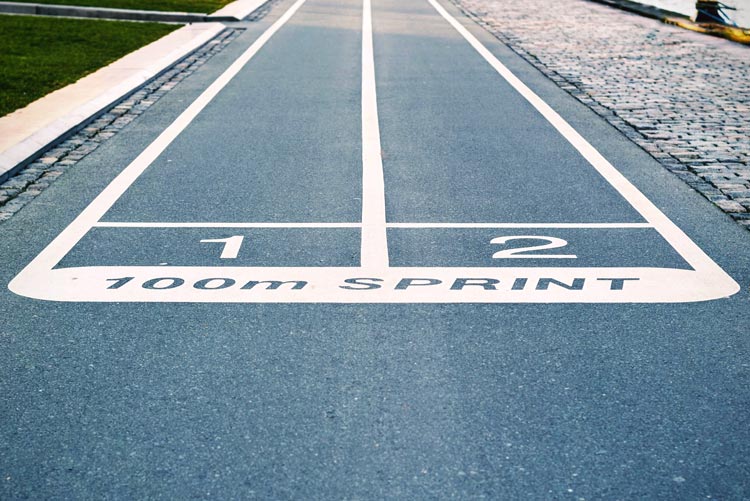 The most common method of agile working was named "Scrum" ("scrum") after a term from the sport of rugby. 80 percent of all companies in Germany that have agile teams work according to the Scrum methodology.
A daily short conference ("Daily Scrum", maximum 15 minutes) is used to compare the status.
Within the team, the "product owner" is responsible for prioritising tasks, for evaluating task completion and for the resources required.
The "Scrum Master", the manager of an agile team organised according to the Scrum method, ensures compliance with the team rules and is also the coach of the Product Owner and the other team members.
Both the product owner and the scrum master have influence on the team due to their expertise. However, neither functionary has a superior function vis-à-vis the other team members.
The Kanban method is used by 17 per cent of all companies working with Agile teams.
In contrast to the Scrum methodology, fixed leadership and moderator functions are dispensed with. Instead, the work progress is documented on a "Kanban board".
Meetings of team members play a smaller role in Kanban than in Scrum. Therefore, the team has a greater sense of ownership when using the Kanban methodology compared to Scrum teams.
Conclusion: Well-prepared agile working more flexibility for companies
Agile working is a response to the increasing complexity of market challenges to which companies need to find an efficient answer. Self-organising agile teams can significantly increase a company's adaptability by making quick decisions and involving customers in product development.
Within the framework of the corporate mission and strategy, agile teams make decisions about their approach and the resources they need. The control tasks are exercised by the agile team itself.