Software & tools for hybrid collaboration
Hybridwork is making the choice of work location and working hours increasingly flexible. The office is no longer the only place to work, 9 to 5 is no longer the standard for working hours. All this will also have a strong impact on how we work together in the future.
However, software & digital workplace tools can help us to improve and simplify collaboration and cooperation between employees in the office and in remote work. Here we show you which digital collaboration tools you should use to increase productivity in your company.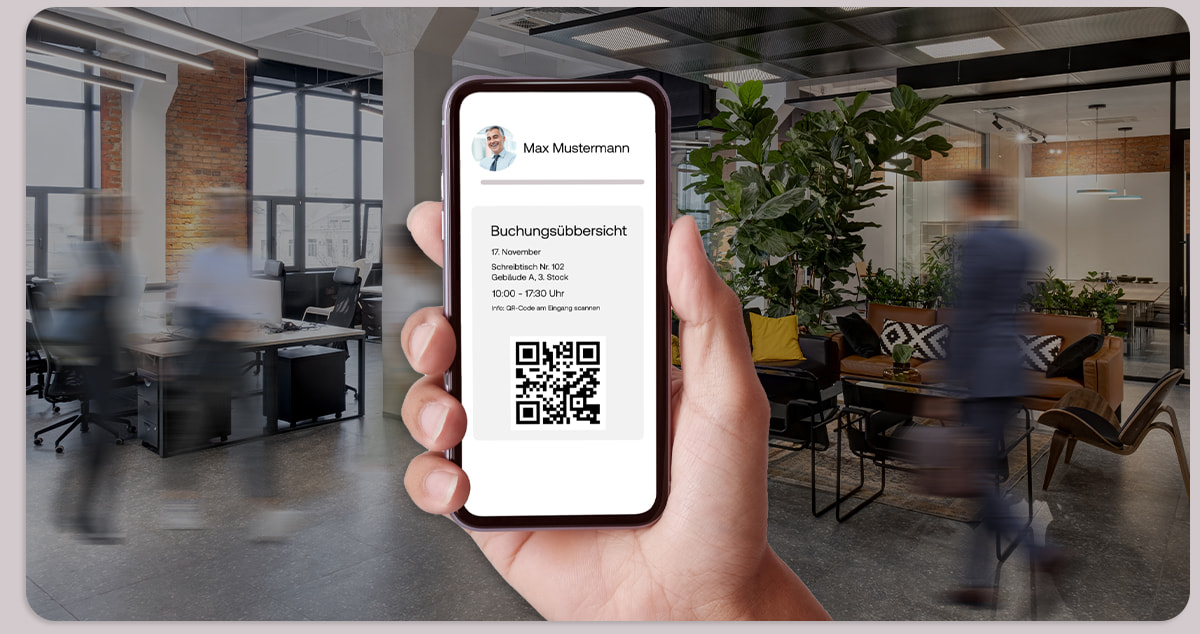 Many companies are already planning to switch to a desk-sharing approach in the post-Corona era. Instead of a workstation for each employee, this will be shared with other employees in the future. In this way, office space can be saved or used for other areas, such as additional conference rooms or meeting zones. However, such a concept requires a corresponding organisation so that each employee has a workstation available when it is needed.
Desk-sharing (or desk-hotelling) software offers the necessary functions for this. Depending on the approach, you can quickly and clearly see where free workstations are available in the office. Alternatively, workstations can be reserved in advance.
In addition to the management option, most solutions also offer other features, such as reporting options. In this way, the utilisation can be made according to days, times of day or workplaces and the equipment can be optimised accordingly.
Well-known providers include:
Cloud-based office solutions
Cloud-based office software is nothing new. But it is all the more important in hybrid work organisations. Instead of being stored on a central company server that can only be accessed via the company network, all documents are stored in one place. There, every employee has access to the files at any time and from any place. Simultaneous editing of a document is also no problem.
Well-known providers of corresponding office solutions are:
Collaboration tools for project management
Managing projects efficiently is always a challenge. Corresponding project management solutions are therefore already in use in many companies. Especially in the IT sector with its agile working methods, these tools are indispensable.
In the future, if you are no longer in the office every day to discuss ongoing projects and bring each other up to date, project management tools are a useful tool. For managers in particular, they offer an easy way to get an overview of the project status, but also to be able to assess the workload of team members in order to provide relief when needed.
Communication & Data Exchange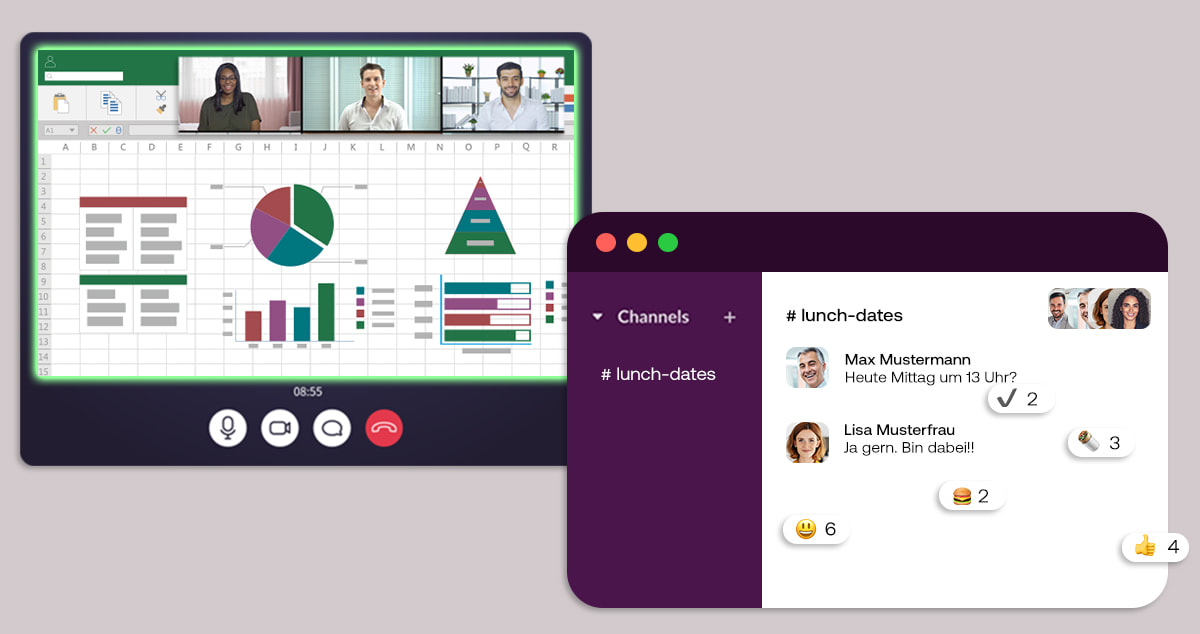 Messaging tools have already secured their place in many companies before Corona, as they enable a simple and efficient form of communication. Short questions can be asked via the chat programmes without pulling the colleague out of her work and files can be sent back and forth quickly. In addition, the tool providers are continuously working on further functions that further simplify collaboration or allow the integration of other collaboration tools.
If a short message is not enough, if there are several people involved or if topics need to be discussed more comprehensively, video conferences are a suitable way. Being able to see the people you are talking to also creates a more personal atmosphere. Other features such as the popular 'screen-sharing' function help to increase meeting efficiency.
The best-known providers of video conferencing software are:
Virtual online offices are business collaboration solutions that bring real office life to the screen. The aim is to combine the advantages of the office with those of remote work and to improve digital collaboration and social interaction.
In the digital office, for example, people meet at the coffee machine or in the lounge area for a brief exchange with colleagues before meeting for brainstorming in the conference room or going back to the workplace for focused work.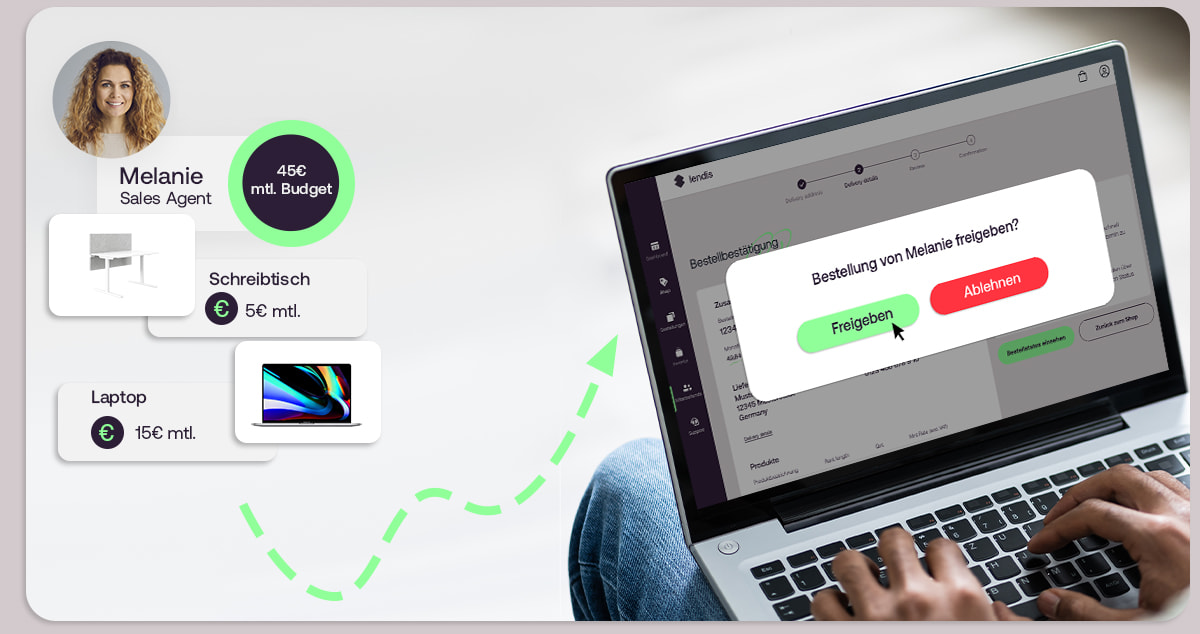 A particular difficulty, especially during the Corona lockdown, was the onboarding of new staff. With hybrid work, new colleagues will continue to work remotely more often. Tools offer different functions to make remote onboarding successful.
The Lendis OS, on the other hand, makes it easy to equip new employees with everything they need to work productively from day one. With just a few clicks, complete workstations with desk, office chair and laptop can be put together and rented. Lendis takes care that everything is available on time for your colleagues' first day at work.
We hope that we were able to give you helpful software and tool recommendations with our article, so that you and your colleagues can work together even more efficiently in the future.