Hochtief is a traditional German company and today a major international corporation with an annual turnover of over 20 billion euros and more than 40,000 employees around the world. Since its foundation more than 145 years ago, the Essen-based company has developed into one of the leading construction service providers in Europe, North America and Australia. Today, Hochtief is primarily an expert in complex major and infrastructure projects and rightly says "Hochtief is building the world of tomorrow". In Germany, the Hamburg Elbe Philharmonic Hall and large parts of the Frankfurt skyline, among others, were built under Hochtief's management.

New city - new requirements
The objective was clear: 150 workplaces had to be equipped within a few weeks. In addition, the construction company had other requirements that had to be taken into account within the scope of the project:
Everything from a single source: equipping an office sustainably and ergonomically costs time and nerves. Resources that were only scarcely available in view of numerous other tasks. Hochtief was therefore looking for a partner who could take over as many of the tasks as possible.
Occupationalhealth and safety compliant & healthy workplace: Ergonomic certified office chairs and electrically height-adjustable desks are essential elements in a healthy office. When it comes to occupational health and safety, this must already be taken into account when planning the floor plan. Since the first colleagues were to start working in the new office in only 6 weeks, there was little time for this. Therefore, the furniture had to be planned into the office in a short time and then delivered.
Shifting costs: Right from the start it was clear to Hochtief that high investment costs in office equipment should be avoided in favour of flexibly adaptable operating expenses. This has the advantages that OpEx can be quickly adapted to current needs, no high investment costs are incurred & the costs can still be written off for tax purposes in the same accounting period.
Sustainability: Sustainability is firmly anchored in Hochtief's group strategy, vision and corporate principles. In annual internal and external reviews on sustainability at Hochtief, sustainable equipment & services are an important point. Not only does the purchase of an entire office fit-out result in high emission levels, products that are no longer needed have to be disposed of or stored.
Everything from a single source - The right solutions for Hochtief
After Hochtief had gained an initial overview of Lendis' extensive product range, the exact requirements and needs of the construction group were discussed in an initial personal meeting with one of our experts. On this basis, we were able to put together the right products for the project.
With the help of the requirements and the floor plan of the new office in Berlin, the Lendis team created a virtual 3D room plan with all the required products. This gave those responsible for the project at Hochtief a very precise picture of the office that would later be set up. This reduced feedback loops and saved time. After a few adjustments according to Hochtief's wishes, the desired furnishings were in place within a few days.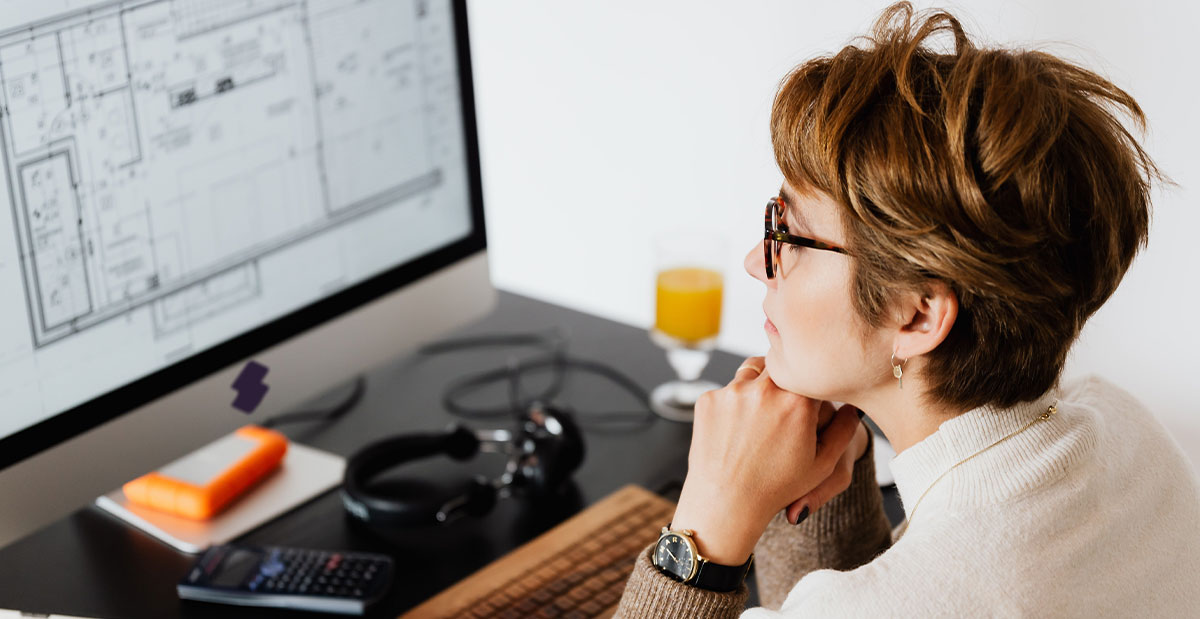 The organisation of the delivery
The main requirement was to complete the project within the specified timeframe of 6 weeks. Since Lendis has the majority of its products in stock and works closely with various partners, we can guarantee faster delivery and set-up times than many other providers. Lendis was also able to guarantee the possibility of quickly obtaining more of the originally rented products, given the expected increase in the number of employees. It quickly became clear to both sides that working together was the right decision.
The best service also in the future
With Lendis, additional office furnishings can also be easily booked in the future via the Lendis platform. Together with the possibility to return furniture that is no longer used at any time, this offers exactly the flexibility that Hochtief needs. For Hochtief, this was the most uncomplicated way and has remained so to this day!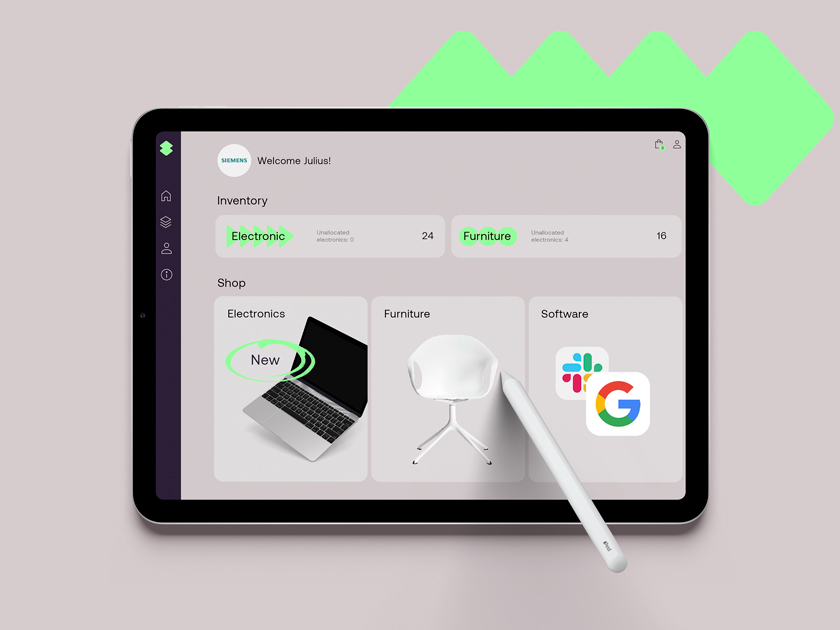 The summary after 2 years of Lendis x Hochtief
Hochtief is one of the first Lendis customers. In the meanwhile more than 2 years of successful cooperation, further products were continuously added to the rental in order to optimally equip the employees for productive work. In addition to the uncomplicated and fast processing of the individual rental requests, Hochtief has also been able to significantly reduce costs compared to purchasing. If one compares the individual services, there is a saving of over € 23,000. This calculation includes the following services:
Lendis not only provides the office furniture, but also takes care of the delivery, on-site assembly and subsequent disposal of the packaging material. Hochtief thus saved a lot of time searching for and organising numerous different logistics partners. Instead, they received a fully equipped office in which the employees could start work immediately. If you take market prices as a reference, the time savings are also financial. For the logistical handling of a project of this size, Hochtief would have had to calculate with considerably more than € 3,000.
At Lendis, we place particular emphasis on providing the best possible service. That is why we are particularly pleased that Hochtief also likes to emphasise how satisfied they are with the Lendis All-in-One service. Not only are we quickly available for questions and any problems. We replace products that are not 100 per cent fault-free immediately and we also carry out minor repairs such as wobbly door handles. In case of other incidents, Hochtief is also covered, as insurance for all products is included in the rental amount.
Products that are no longer needed are conveniently collected by Lendis. This means that Hochtief neither loses value nor has to worry about the disposal of the products. The option of renting products that will be needed in the near future in advance at a specific time is also one of our services.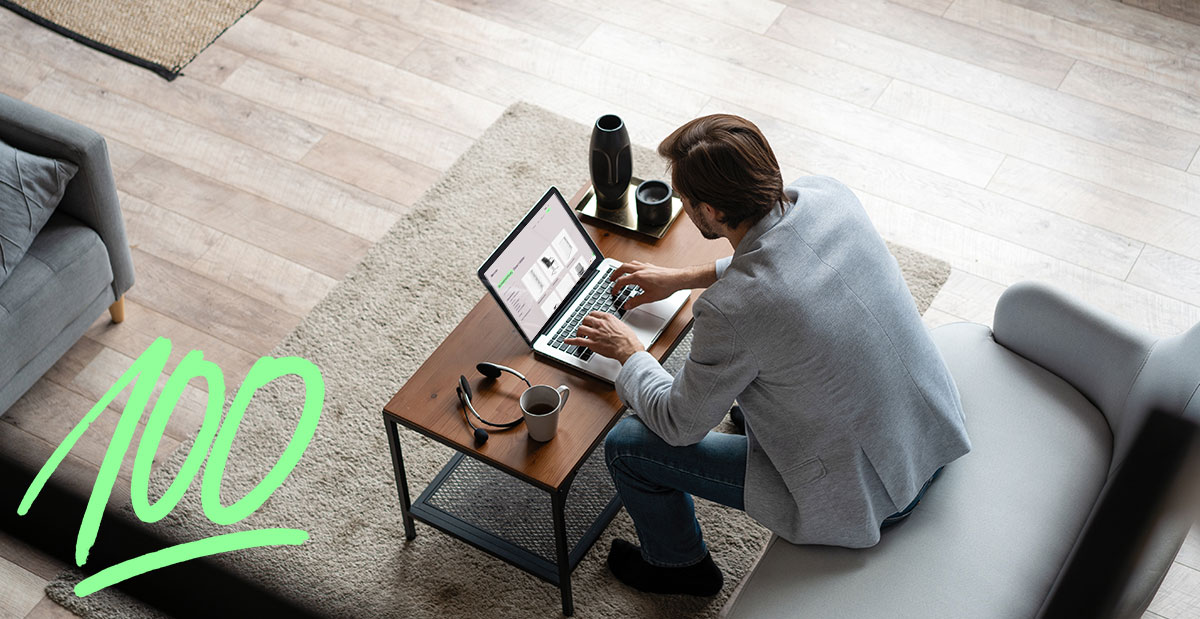 Sustainability is a top priority at both Hochtief and Lendis. For this reason, Lendis is the ideal partner for the procurement of office furniture. Not only is the rental model more sustainable than the simple purchase model due to the longer life cycle of the furniture and equipment, but all emissions are also offset by Lendis. We do this by supporting various climate protection projects, such as the promotion of solar & wind energy or rainforest protection projects. This means that renting office equipment with Lendis is CO2-neutral. In concrete terms, Hochtief was able to save almost 17,900 kg of CO2 with Lendis compared to purchasing.
And what does Hochtief say about renting with Lendis after more than two years of cooperation?
"Lendis is the only provider on the market that offers us the flexibility we need. And it's as uncomplicated as possible."
We are happy about the good cooperation and look forward to further years of cooperation with Hochtief.