The healthcare start-up DrSmile was founded in 2017 and now has over 250 employees and locations in over 10 cities. With transparent dental trays - also known as aligners - the company is revolutionising dentistry and helping patients achieve a straight, beautiful smile almost unnoticed. DrSmile works with selected orthodontists and dentists so that their model is as medical as necessary, but as comfortable and digital as possible.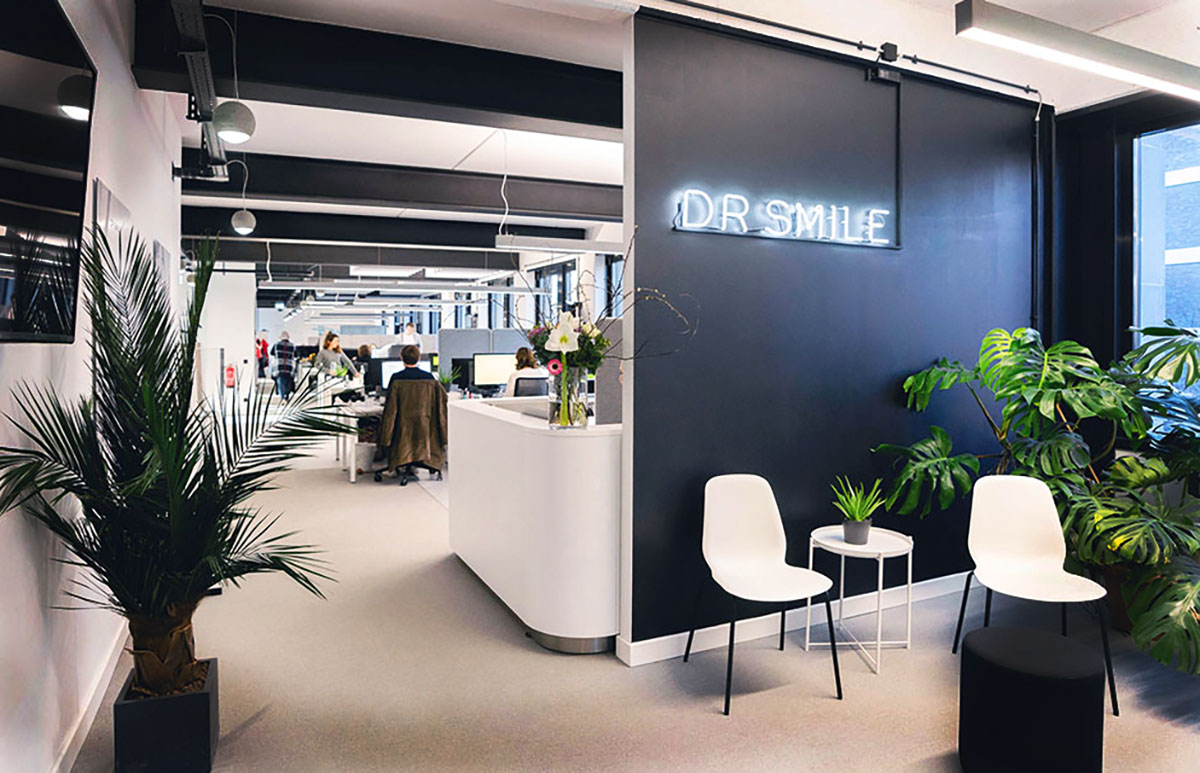 New employees - many challenges
Due to its strong growth, the young company has already had to move twice. For the third move, DrSmile knew it needed a more straightforward solution than regularly ordering new workstations from the furniture store. When looking for a simple solution, DrSmile had the following requirements:
Scalable infrastructure: DrSmile is planning for continued strong growth in the future. Accordingly, it was important to be able to quickly and easily add additional workstations for new employees. In order to be able to react to developments in the organisation of work, it should also be possible to easily return products that are no longer needed.
Stress-free move: In previous moves, DrSmile staff had to go to great lengths to set up desks and cupboards. This time, everything should be handed over so that everyone can concentrate on his or her work. From the planning to the delivery to the assembly of the products, everything should be taken care of within a short period of time so that all employees have the work space they need.
Space for collaboration: In the old office, meeting rooms often had to be converted into workstations. As a result, these were no longer available for meetings. Even though the new office has an additional conference room, further meeting possibilities should be created from the beginning.
Minimalist design: When you enter DrSmile's office, one thing is immediately apparent: The company focuses on transparency and short communication channels. The workspaces are flooded with light throughout the entire working day. The colour scheme ranges between white, grey and green tones, as well as black accents. The new office of the healthcare start-up is also to be designed according to this design and existing furniture is to be ideally combined with the new furniture.
Flexible capital availability: In order to have sufficient liquidity for investments in growth, as little capital as possible should flow into office equipment. It should also be ensured that it is possible to react to changing requirements at any time without high costs.
 
Lendis as an ideal partner
The best solution for the office
Lendis offers an all-in-one service and it starts with office planning. With the help of the floor plan of the new office, we were able to plan all the equipment in a virtual 3D model. The planning took into account all the wishes & requirements of the Berlin start-up, which had previously been worked out in a personal meeting. 
In particular, the desire for a bright, minimalist workspace in shades of white, grey and green was taken into account. In addition to sufficient workstations for all employees, both the meeting rooms for ideal collaboration and additional quiet zones for small groups to work together were taken into account in the plan. Telephone & meeting boxes as well as the Silent Box Linda provide a possibility for meetings in a small setting and at the same time can function as a place for focused & concentrated work.
Thanks to the joint and close cooperation, the planning phase could be finalised and the delivery planned in a short time.
Ready to go from the first minute
Together, a suitable delivery date was found so that the office was equipped in the shortest possible time. The office equipment within 6 weeks in a delivery that included 2 trucks. In 8 hours, the Lendis team assembled almost 200 pieces of furniture for 70 workstations and 3 conference rooms. During this time, the Silentbox Linda and the Telephone & Meetingbox Laura were also set up. DrSmile no longer had to drill and screw itself, but could simply take over a fully furnished office.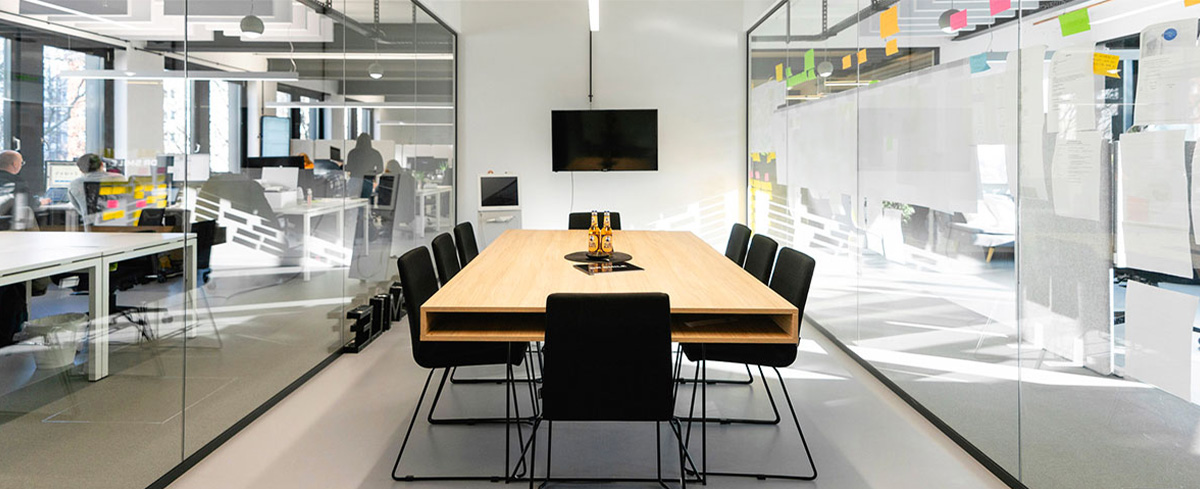 The partner for rapid growth
Lendis is an expert for companies with strong growth and knows their needs. With the flexible rental model, new office equipment can be rented at any time. It makes no difference whether 1 new workstation or 100 additional workstations need to be equipped. Lendis delivers the required equipment in a short time. 
Another advantage of the rental model is the shifting of investment costs into operating expenses. There are no high investment costs for the acquisition of office equipment. The costs are shifted to the monthly rental amounts, which can be directly deducted for tax purposes as operating expenses.
Successful relocation in a few weeks
DrSmile was able to hand over a large part of the responsibility for the move to the new office to Lendis and thus save a lot of effort. Within 6 weeks, the employees had a comfortable new work space with enough room for all colleagues, meetings and focused work. The silent box Linda is particularly popular at the new workplace and is often used for undisturbed meetings.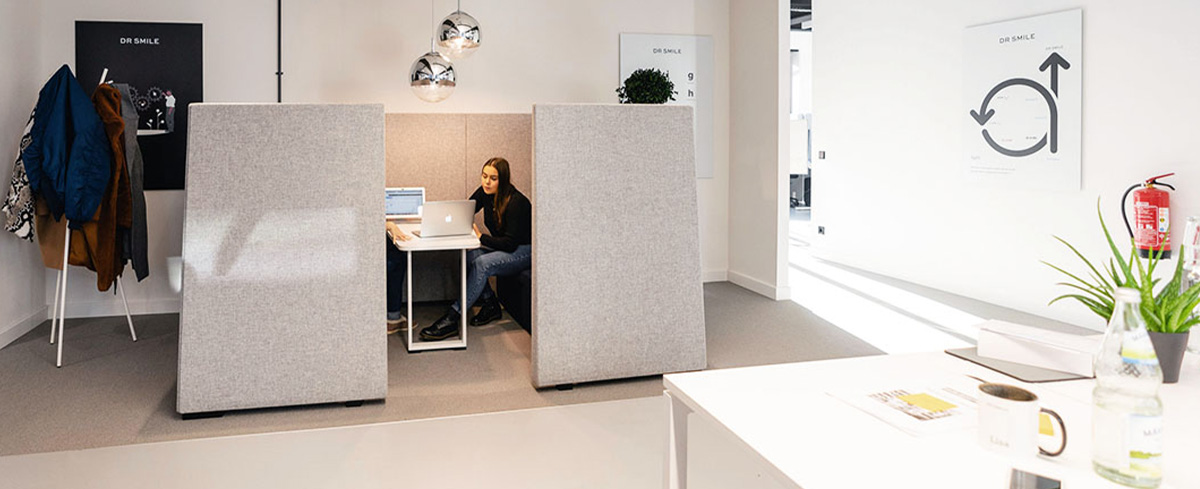 In total, DrSmile was able to save almost 50,000€ on the move with Lendis compared to the usual purchase of office equipment. This calculation is based on the following services:
Lendis delivered all new office furniture for the new office, set it up and then disposed of the packaging materials properly. DrSmile was thus able to move into and use the new office space directly. This was not only a great relief for DrSmile's capacities, but also saved the young company a lot of costs. For the logistical handling of a project of this size, the start-up would have had to reckon with considerably more than € 7,000.
From the past, DrSmile knew how complex and time-consuming a move is. Therefore, a professional partner should take over this move. Since Lendis provides everything from a single source, including office planning, delivery, construction & insurance of the products, the entire project could be implemented quickly. Thus, the DrSmile employees were immediately ready to work in the new office. 
With their minimalist modern design, the high-quality products from Lendis are an ideal fit for DrSmile's office. Through our versatile portfolio, our experts have found exactly the furniture that ideally fits DrSmile's wishes and requirements. In this way, the start-up has saved itself a long search through various furniture suppliers and will also be able to access suitable furniture in the future.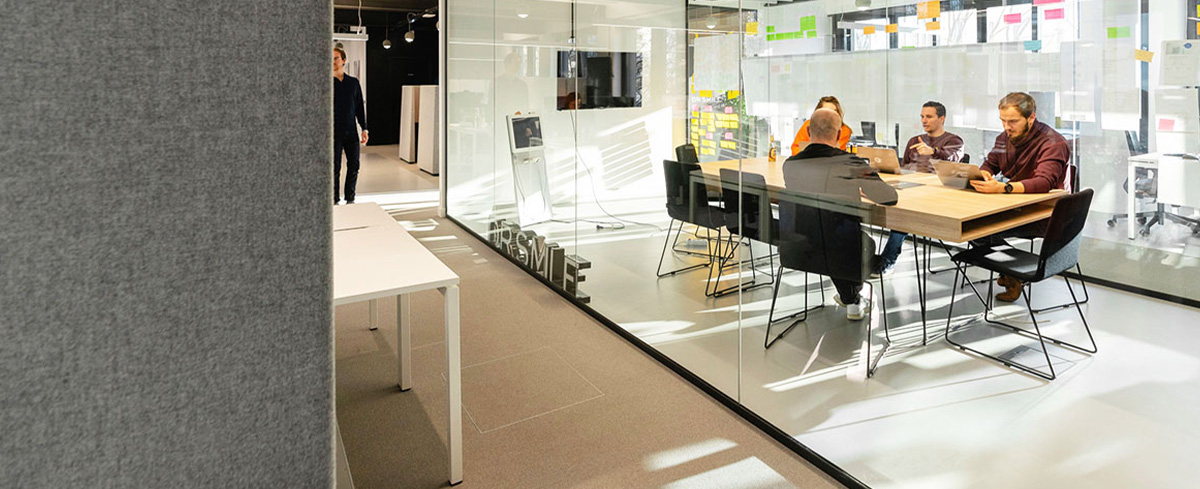 In our regular conversations, DrSmile has often mentioned what an asset it is to work with Lendis. For this reason, the fast-growing company has also chosen to work with Lendis for another move. 
"After the move is before the move: we are constantly growing. So it's only a matter of time before we need a bigger office again. That's why it's super practical that we can work with such a flexible provider like Lendis."
We look forward to continuing to accompany DrSmile on this exciting journey.